This season, as the sun's warm embrace ignites our playfulness, TerreMer's exquisite jewelry pieces intertwine seamlessly with the trends that have taken the fashion world by storm. From intricately hand-rolled leather to bold Tahitian pearls strung together, the convergence of nature's treasures and artistic expression has never been more captivating.
Stock Up on Delicate Stacked Necklaces and Charmed Whimsy
Amid the sun-drenched days and warm evenings, there's a harmonious rhythm in the air—the clinking of delicate jewelry that dances around wrists and necks. Terre Mer's hand-rolled kangaroo leather intertwines gracefully with these trends, providing the perfect canvas for nature's most exquisite adornments. Additionally, the Terre Mer jewelers choose perfect Tahitian pearls for many of its pieces to form a delicate balance that mirrors the interconnectedness of the world around us.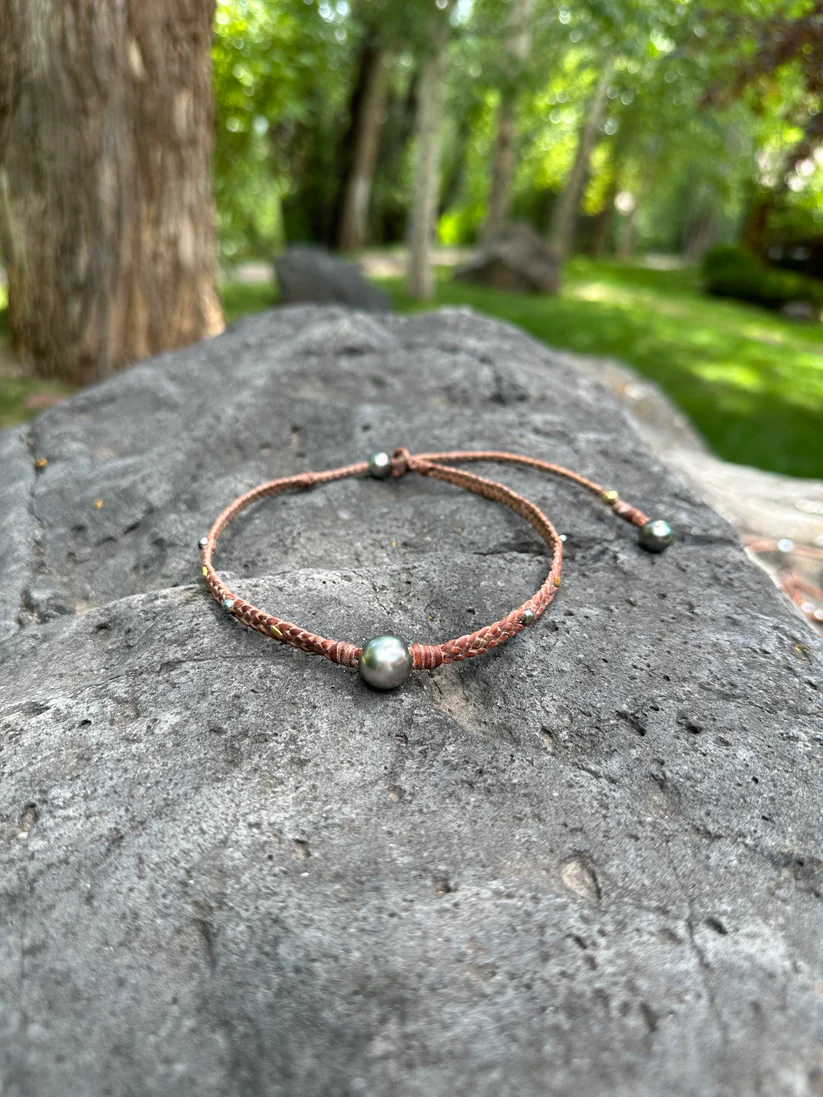 Change is Good: Terre Mer Transitions to the Online World
TerreMer's journey from an exclusive in-store treasure to testing out the waters of online shopping with exclusive online sellers is a testament to the brand's ability to evolve while staying true to its essence. This evolution echoes the delicate yet strong balance that defines each Terre Mer piece—the marriage of saltwater pearls from Tahiti and hand-rolled kangaroo leather from Australia, an order that highlights nature's beauty and respect for its treasures.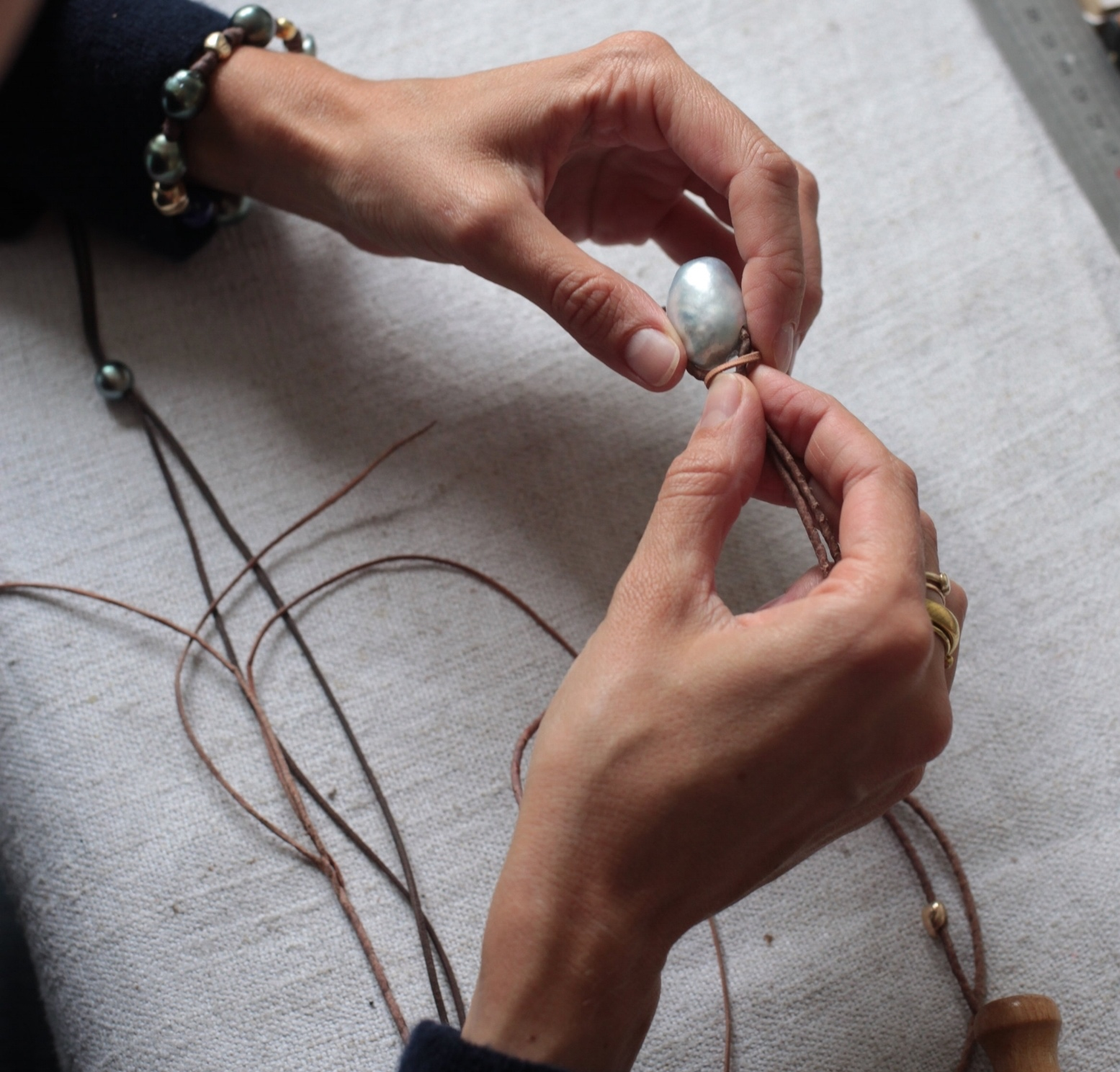 The Lineage of TerreMer
At the heart of TerreMer lies a deep connection with nature's elegance. Each piece is lovingly crafted with intention, a tradition refined through three generations of the Mignot family. From the sun-kissed shores of California to the sprawling landscapes of Australia, their artistry resonates with character and beauty, inspiring a global appreciation for the exquisite simplicity of nature.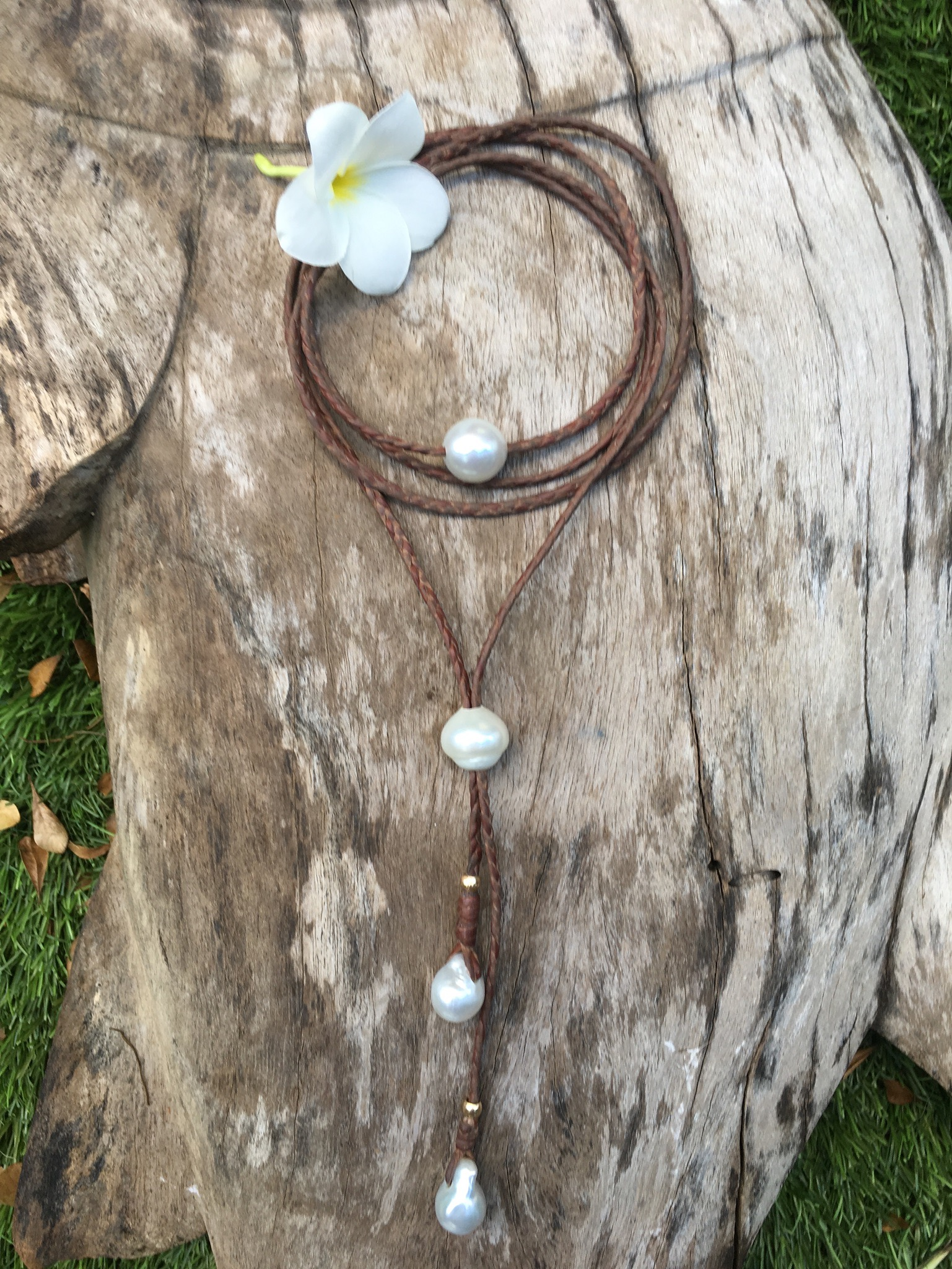 Vibrant Rings: A Kaleidoscope of Color and Joy
From intricate necklaces to unique rings, shop TerreMer for the perfect accessory to make you stand out at your next event. As you slip on these perfect pieces, you're adorning yourself with not only a piece of jewelry but a celebration of life's radiant spectrum. These pieces are a reminder that in the playful symphony of colors, there's always a space for elegance and grace.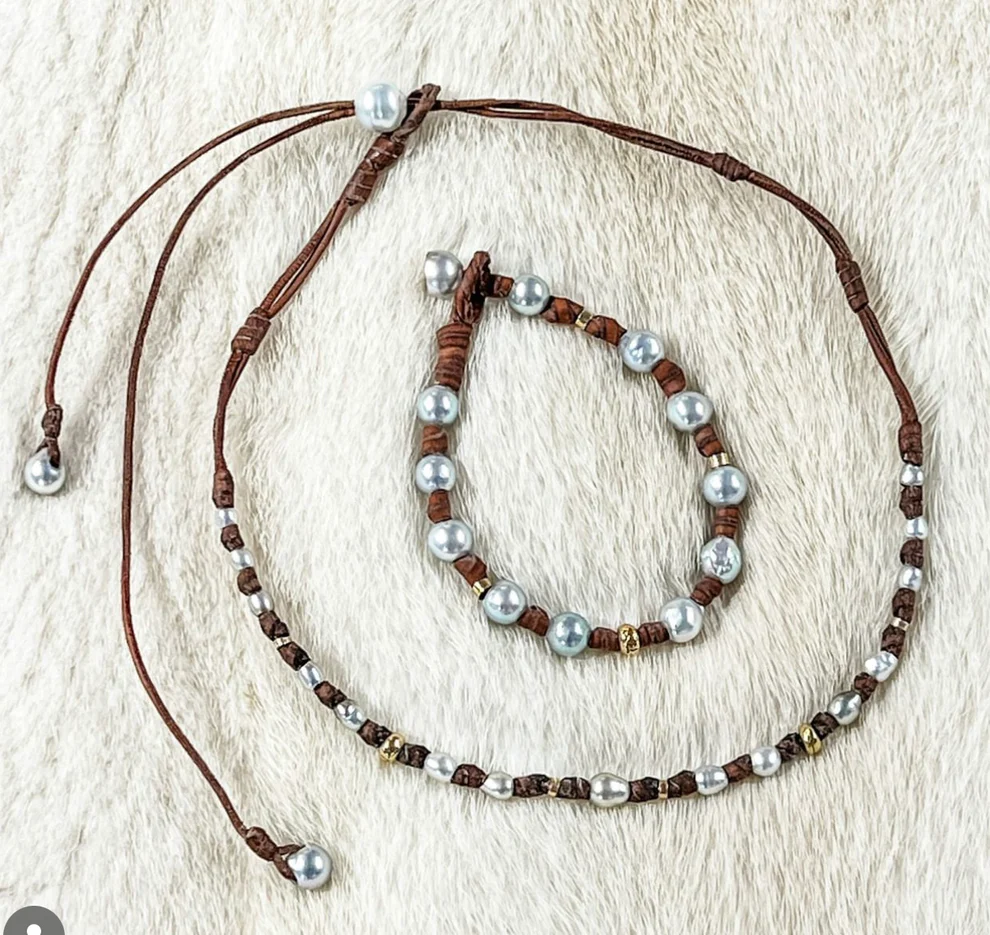 Pieces That Will Last You A Lifetime
The jewelers at TerreMer carefully craft each piece with long-lasting materials to ensure a lifetime of wear. The fusion of bold, bright colors and the delicate balance of pearls and leather create a unique story transcending time. For each piece they create, TerreMer pays homage to past jewelry trends with its contemporary twist by rekindling a sense of youthful exuberance.
More-Is-More: A Sumptuous Twist on Minimalism
As you navigate the world of summer jewelry trends, consider TerreMer as your guide—a beacon of elegance, whimsy, and the timeless allure of Earth's greatest treasures. Embrace the delicate balance, celebrate the playful trends, and let TerreMer's creations grace you with their everlasting presence.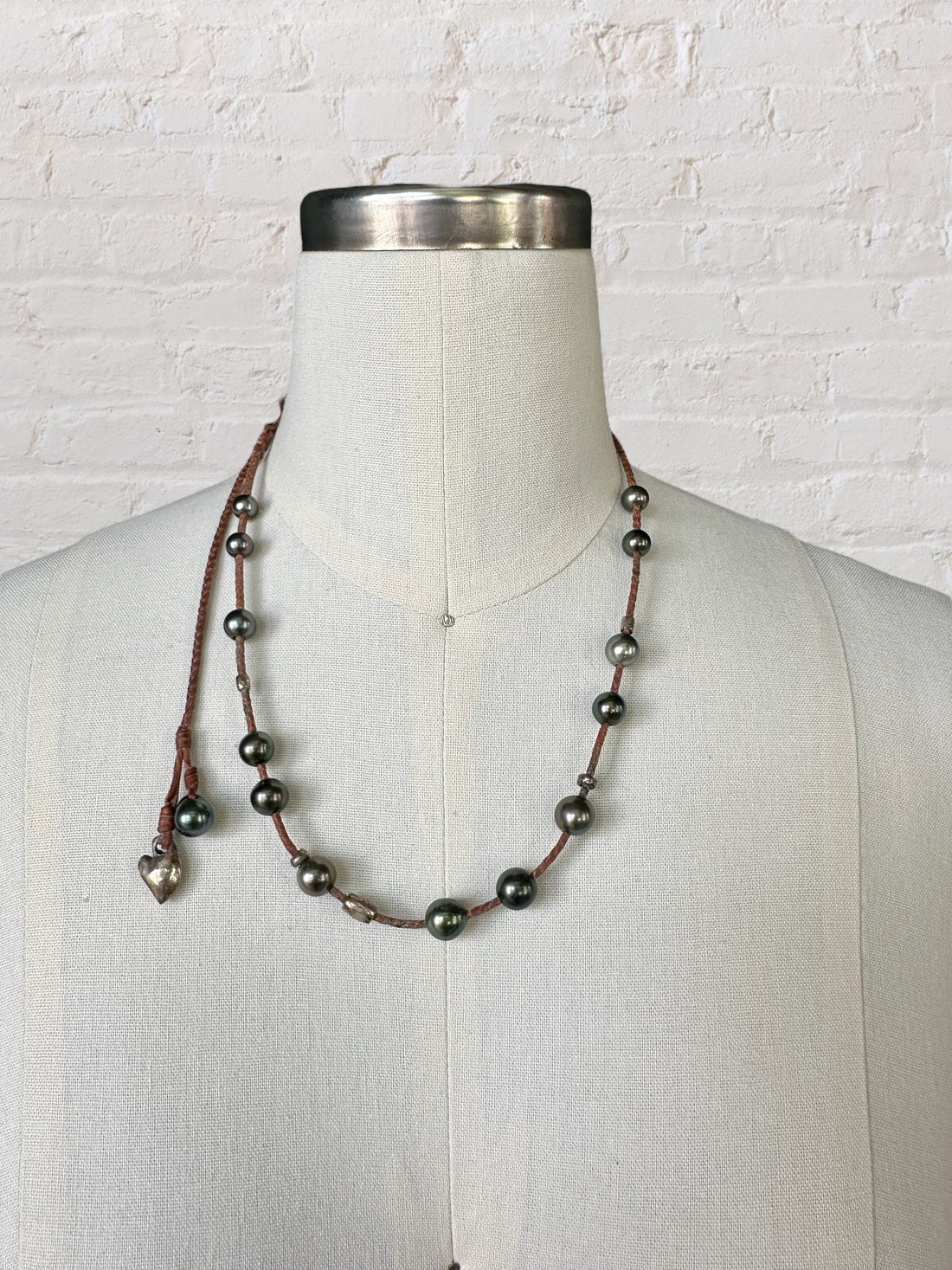 Harmonious Blend of Earth's Exquisite Treasures
Experience TerreMer pieces, where a love affair with nature finds its most exquisite expression. Explore the delicate balance, celebrate the artistry, and adorn yourself with pieces that embody the timeless allure of Earth's greatest treasures. Do not forget to shop their unique content and wear their perfect pieces at your next event. When you visit their website, I suggest you read their detailed account of how they create their distinctive leather pieces. Learn more about this fabulous brand, shop TerreMer at the Posh Peacock online and in store.