[la sœur] French Sister
SOEUR, a French womenswear brand founded in 2008 by sisters Domitille and Angélique Brion, has quickly become a staple for multiple generations of women worldwide. Known for their comfortable, adventurous, and androgynous look, Soeur delicately balances a menswear influence with a distinctly feminine feel. The label's creation was guided by the desire to dress women of all generations in clothes that would last a lifetime, an underlying brand philosophy they follow to this day.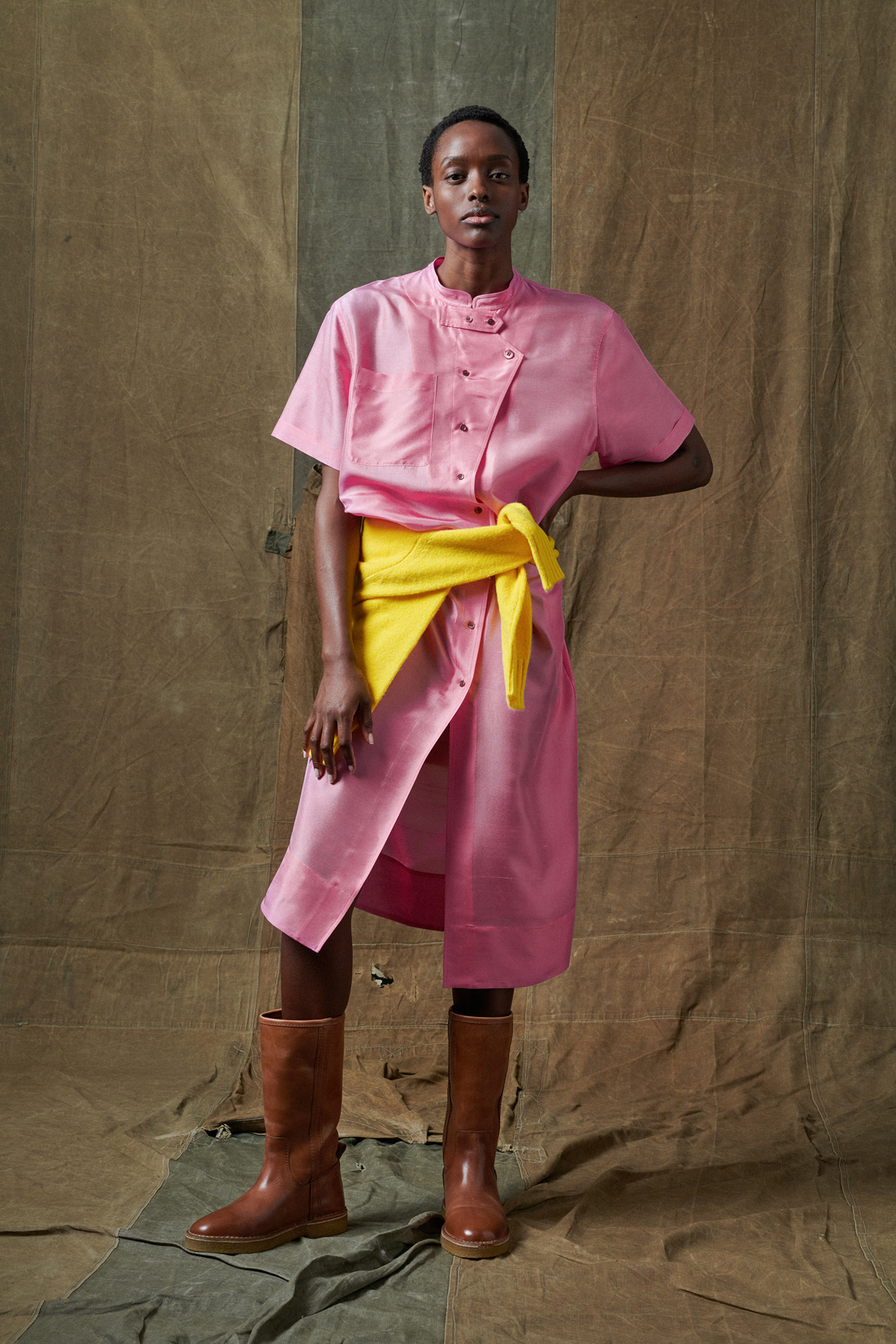 Soeur Sardaigne Dress, 100% silk

Brands for adolescents
If one looks at Soeur today, they see delicate, subtly feminine, well-tailored clothes for women of all ages. But they would be surprised to discover that Soeur was originally founded as a boutique specializing in cool clothing and accessories for adolescent girls.
In the mid-2000's, Domitille and Angélique were both mothers who were frustrated by the lack of options available for their teenage daughters. So they decided to take it upon themselves to create one. It helped of course that both sisters had an expert level of knowledge in adolescents and fashion that almost perfectly complimented each other. Domitille spent nearly 20 years as a stylist at Bonpoint, a famous French children's wear brand, before going on to co-create Bonton. Angélique, who had a diploma in child and adolescent psychology, worked at a marketing research company specializing in that age group.
Essentially, it was fate.
From daughters, to mothers
Like most new ventures, things didn't start out smoothly. It wasn't easy for the sisters to get a foothold in the girl's market and communicating with their target group proved to be more difficult than anticipated. Other brands already held an considerable position in the market, especially fast-fashion, and they soon realized that mothers weren't willing to spend as much on apparel for their daughters as they were for themselves.
But they also discovered an interesting trend -- clients who came in with their daughters were also purchasing their clothes. The average shopping basket for an adult is worth far more than an adolescent's. And with that realization they decided to expand the label to include women's wear, a choice that launched them into fashion stardom.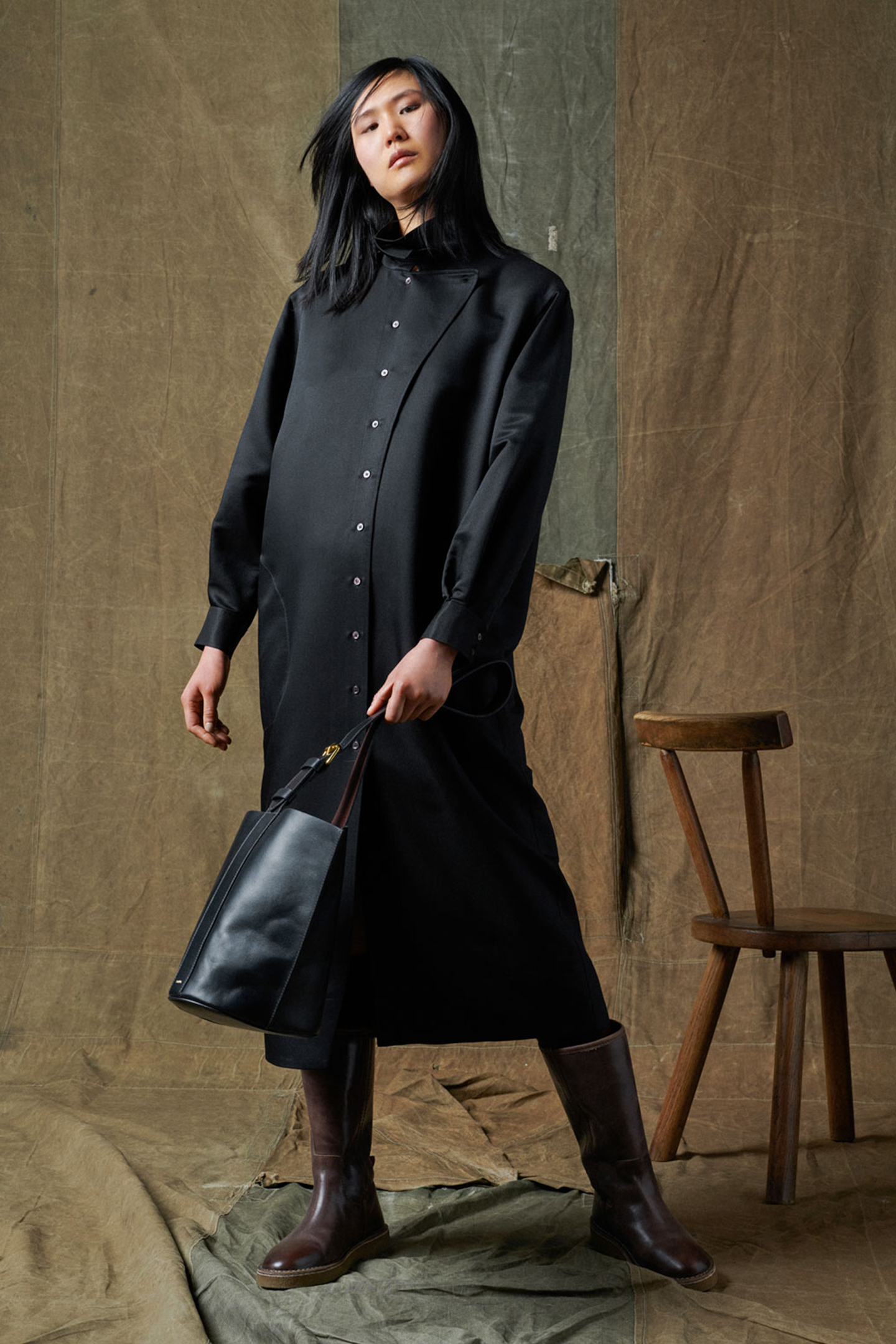 Soeur Syrah Dress, 85% wool 15% silk
An investment in longevity
A key component of Soeur is longevity. The sisters have dedicated themselves to creating clothes that are designed to last the test of time. In order to do so, the materials must be second to none. Each factory is chosen for its specialization and expert knowledge of its materials, from 100% cotton to 100% wool (with a touch of synthetic to improve the resilience of their designs if necessary), not for its price. The sisters visit their garment workshops between 3-6 times a year to keep a close eye on the production and quality of their pieces. This dedication to their materials and processes is what has helped create such a large and loyal following. It creates a feeling in their designs reminiscent of your favorite dresses or bag that has been in your closet for decades - a timelessness and homey feeling that one craves in their staple pieces.
Inspiration from abroad
As Soeur has grown, so has their inspiration for creating clothes. No longer just a girl's shop, their creative possibilities have expanded as the adult closet tends to make way for more choices. Both sisters have been cited saying that their main inspiration comes from travel and memories, which is visible in their designs. Many of their pieces incorporate English traditional tailoring and Indian textiles, whereas others seem to have a Scandinavian and Parisian influence.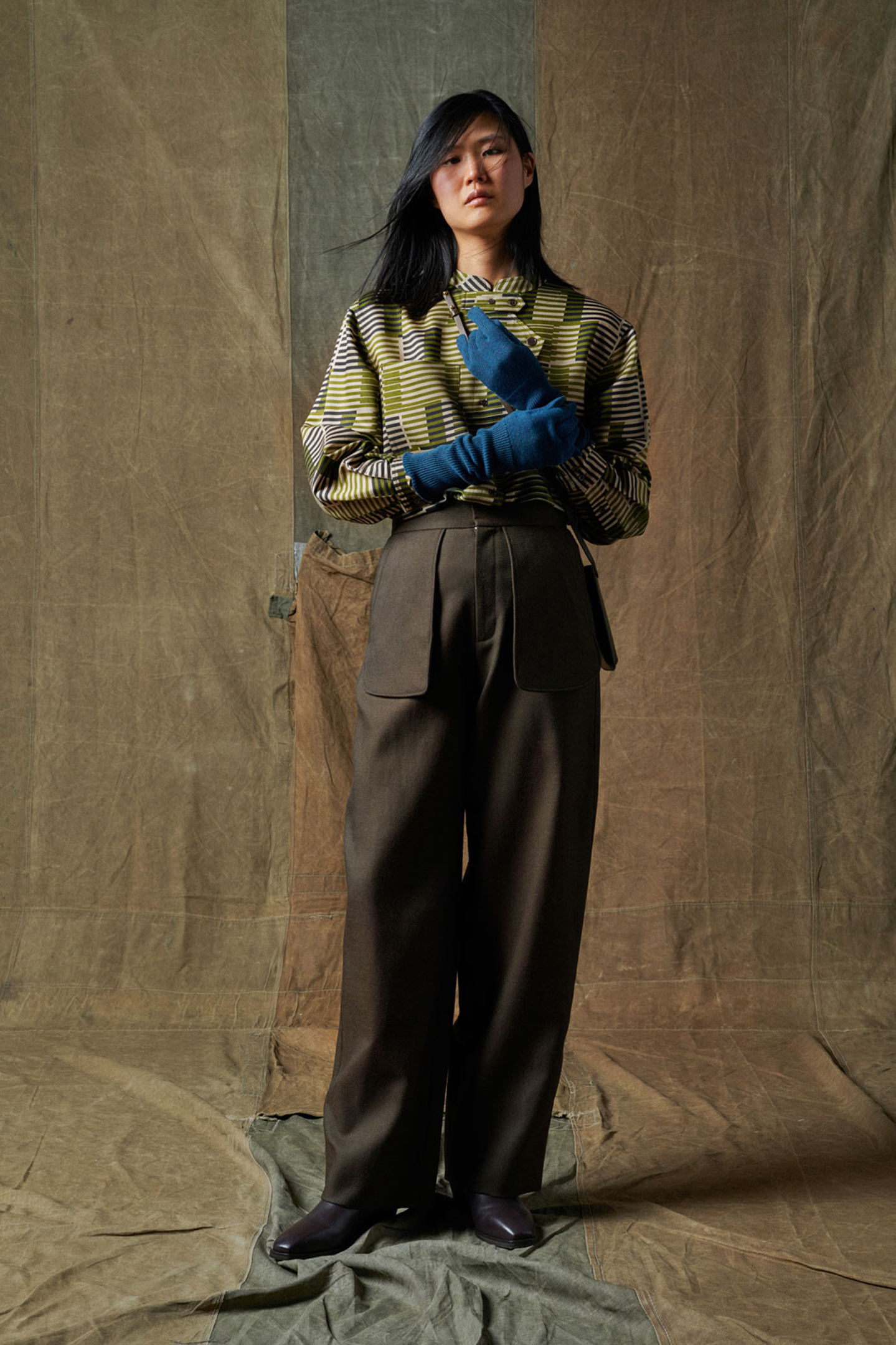 Soeur Philo Shirt, 85% wool 15% silk
Soeur for Sisterhood
Above all else, Soeur is a brand from one family, for all families. Built upon the idea that there should be shops for all women, of all generations, that is still of great quality, a reasonable price, and a cool, modern look, Soeur offers an option to mothers and daughters that did not exist before. To quote the sisters themselves, "Soeur [is] for sisterhood in all its sincerity and authenticity."
For more information on available products, sizes and accessories, or if you need help, please visit our boutique or contact us through our website. Let us know if there is another size or color you are looking for so that we may improve our selection. Follow us on Instagram to receive more updates, or sign up for our newsletter to get the most up-to-date information on news or newly added content from the store. Free domestic ground shipping on orders over $250.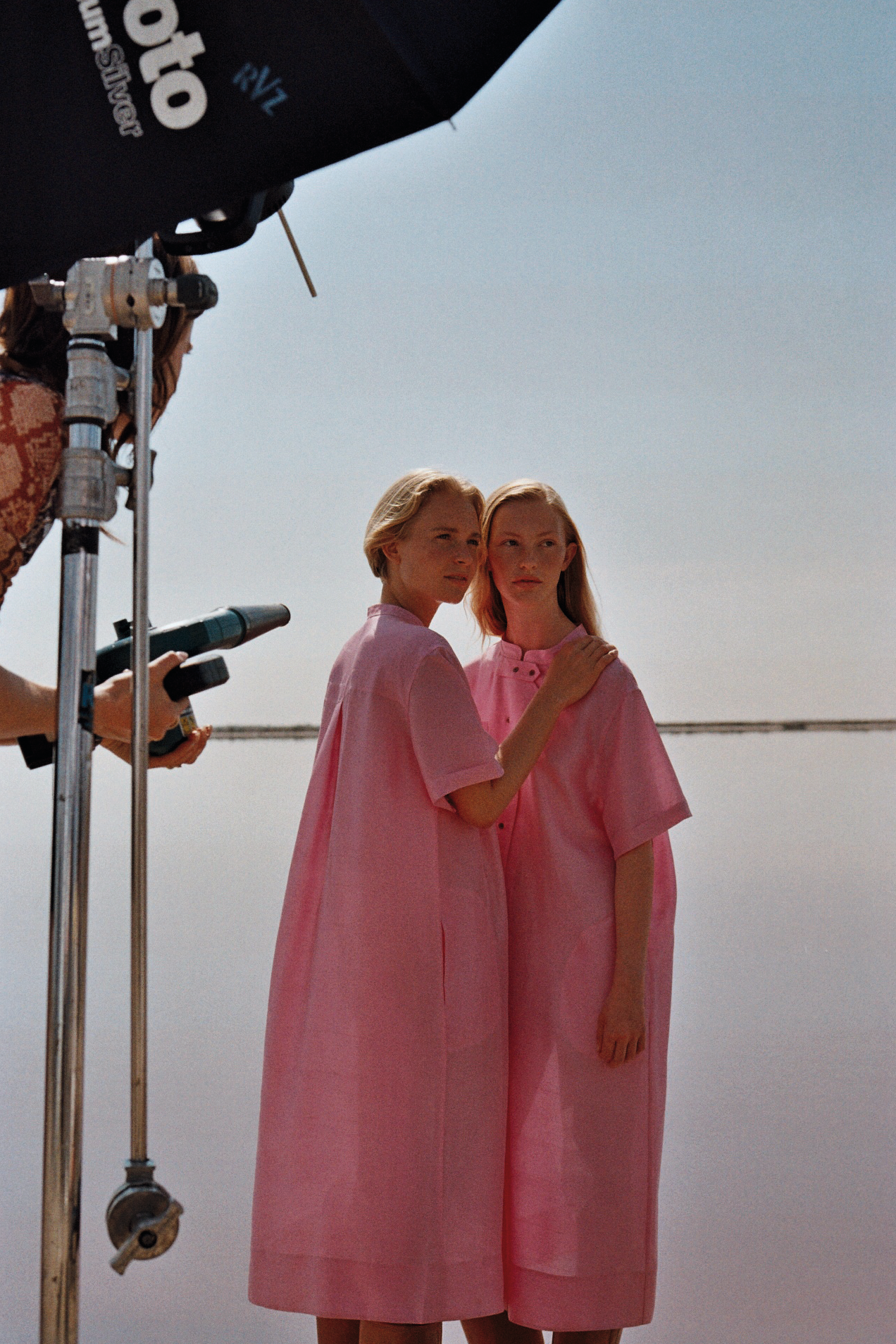 Soeur Backstage of their Fall-Winter 2022 Collection Shoot, Sardaigne Dresses