In the bustling world of women's ready-to-wear collections, this timeless luxury brand captivates us with its unique combination of silk, sensuality and sophistication. From matching sets to lavish tops and pants, these fabulous designs are the foundation to fill the void in your closet.
If you haven't guessed -- it's Sablyn. This Los Angeles-based fashion label carved its niche with its luxury products that are both sexy and comfortable. And, at the helm of Sablyn is, Sable Banoun, Founder and Creative Director.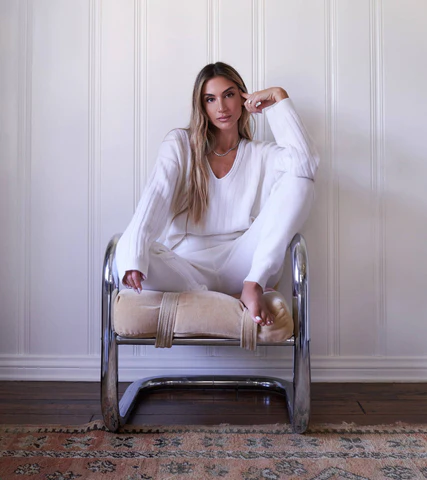 Sablyn Clothing: The Visionary Founder
Sable Banoun is the epitome of the brand's ethos by using her personal aesthetic as the foundation of her sophisticated label and designs. With her extensive background in retail and styling, Banoun brings a wealth of knowledge and experience to her designs. Her keen eye for fashion and understanding of women's desires has propelled Sablyn to new heights as a luxury clothing brand.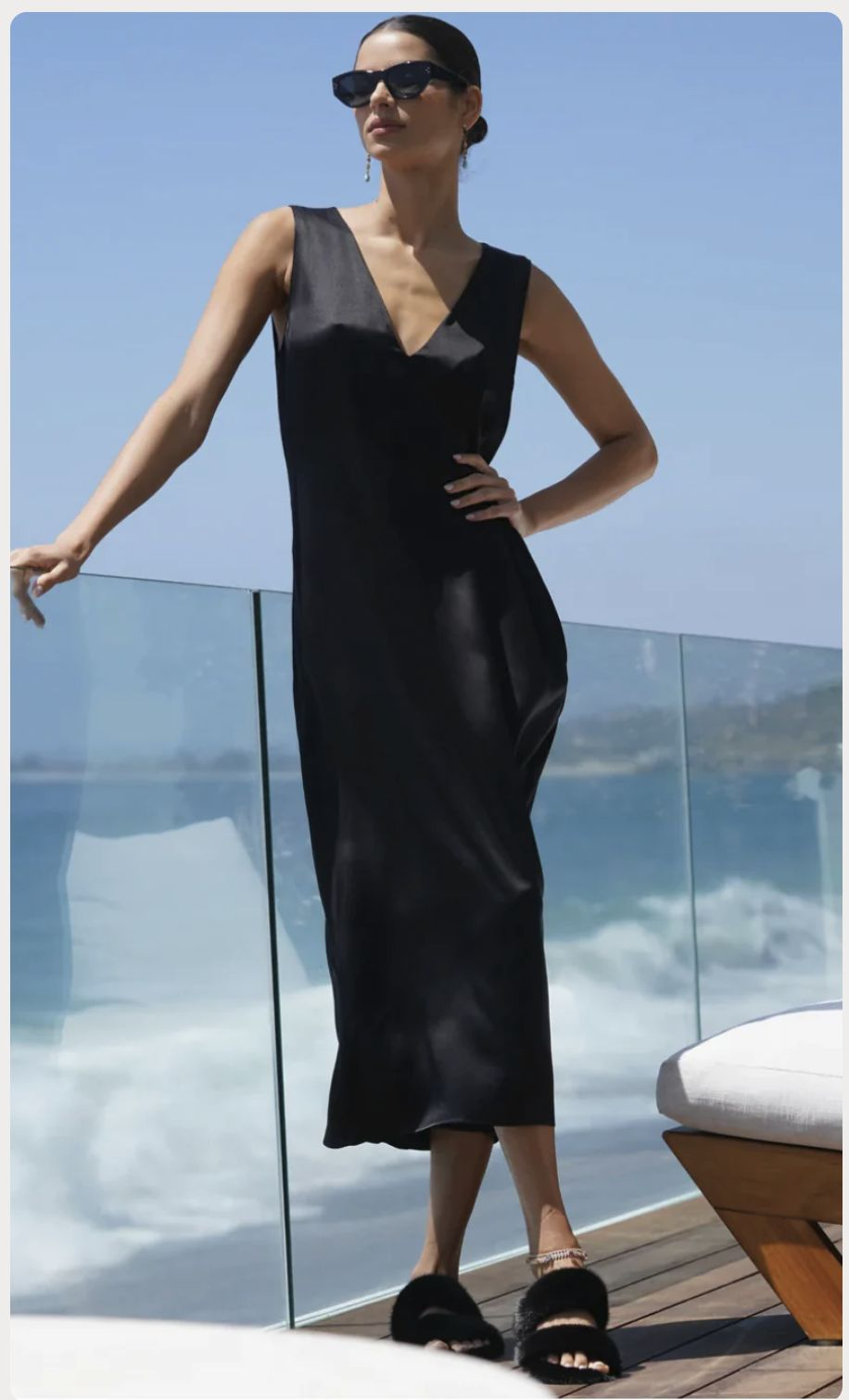 Sablyn Sabine silk v-neck dress
Sexy and Comfortable
With a wealth of experience in retail and styling spanning over 14 years, the Sablyn designers set out to bridge the gap between sexy and comfortable, resulting in a collection that exudes confidence and elegance. As the Creative Director of Sablyn, Banoun is using her personal aesthetic and style as the foundation of each design, ensuring that every piece reflects her vision. 
The Intersection of Sensuality and Elegance: 
Sablyn is a brand that understands the power of a woman's allure and seeks to accentuate it with its unique approach to style. Sablyn carefully crafts a delicate balance between sexiness and sophistication as the epitome of the label.
Soft material, such as silk, cashmere, and satin drape the body effortlessly, embracing curves and enhancing femininity. By combining these luxurious materials with classic silhouettes, the Sablyn designers have created a collection that feels simultaneously timeless and contemporary.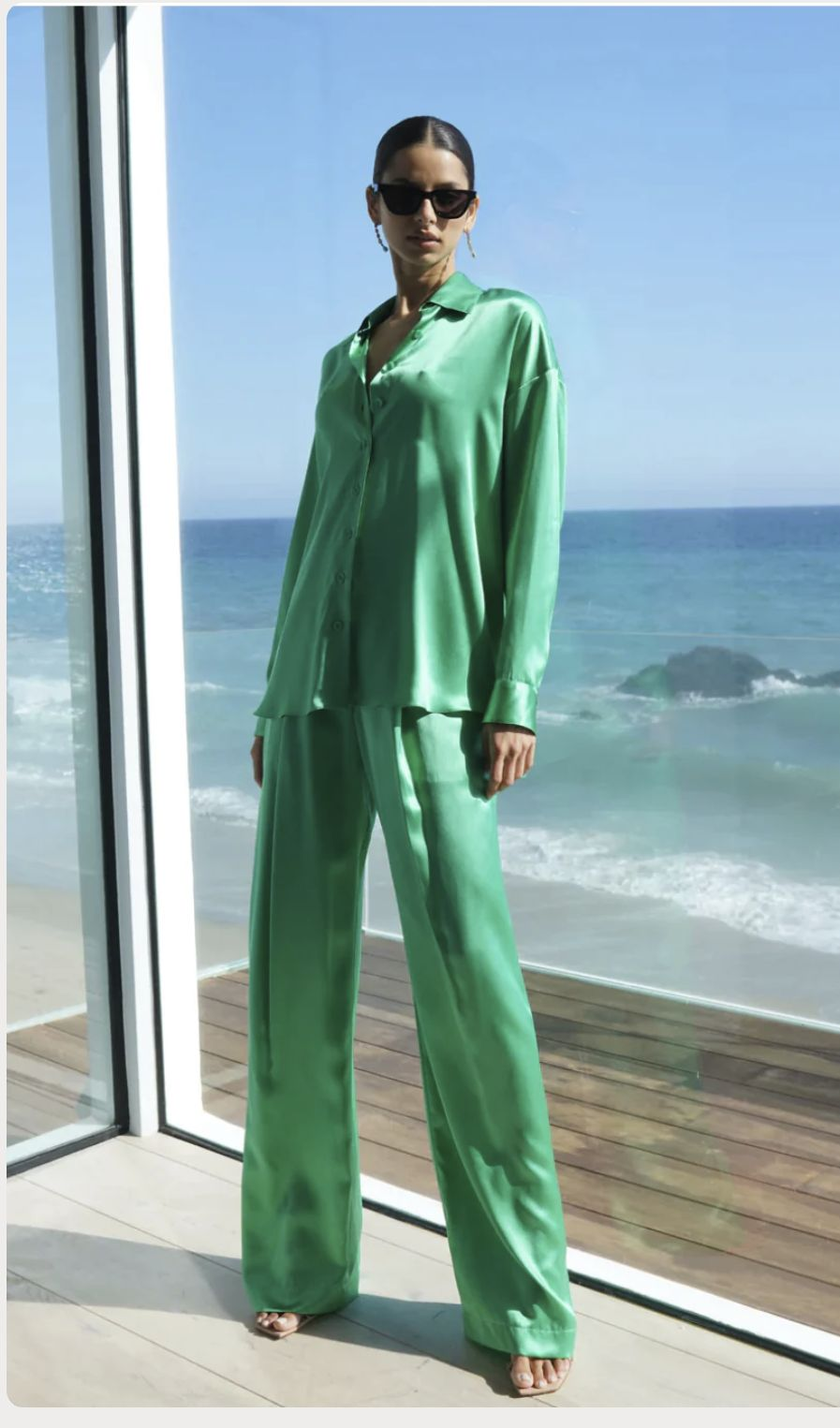 Sablyn Bryn Silk Wide Leg pant and Indiana Button-up shirt
Fashion Without Fuss or Pain
This fashion brand was born out of a desire to address a common dilemma: the struggle to find garments that are both sexy, comfortable and modern-- now a gap in the market that the Sablyn label fills. The collection effortlessly fuses seduction with ease, offering women the freedom to embrace sexiness without sacrificing comfort.
And exudes confidence and comfort...
Whether it's a slinky silk dress, a cozy cashmere sweater, or a luxurious satin skirt, Sablyn carefully crafts clothing pieces that empower women to feel confident and glamorous in any setting.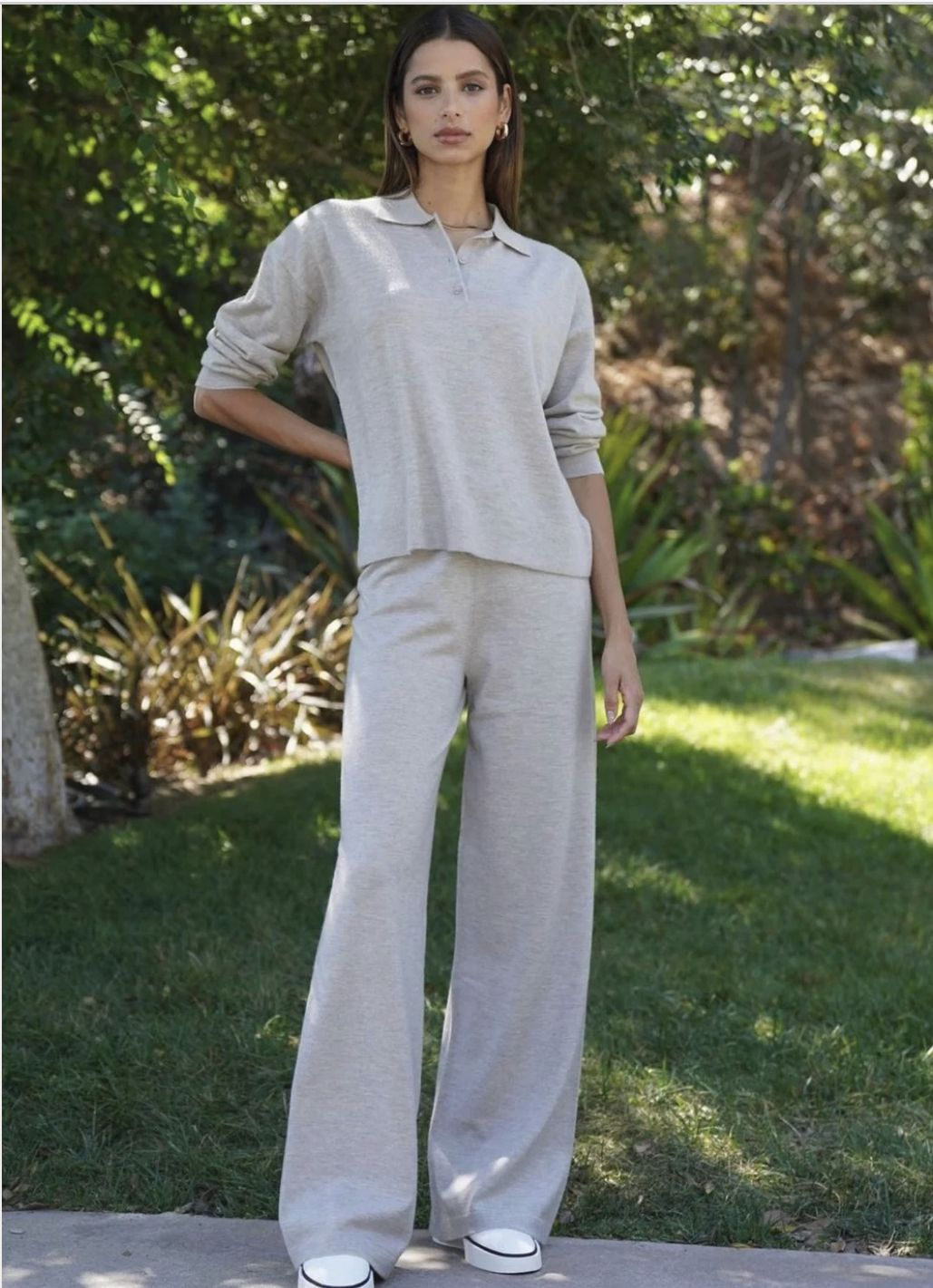 Sablyn Cashmere Pant and Polo
The Sablyn Personal Aesthetic: 
Sablyn's aesthetic is refined, elegant, and undeniably chic. The collection features a neutral color palette, with shades of ivory, blush, black, and muted earth tones taking center stage. This understated color scheme allows the luxurious fabrics and impeccable tailoring to shine like silk should, elevating the garments to a new level of elegance. Clean lines, minimalist details, and subtle draping further enhance the overall feel of Sablyn and its cohesive aesthetic that exudes confidence and modernity.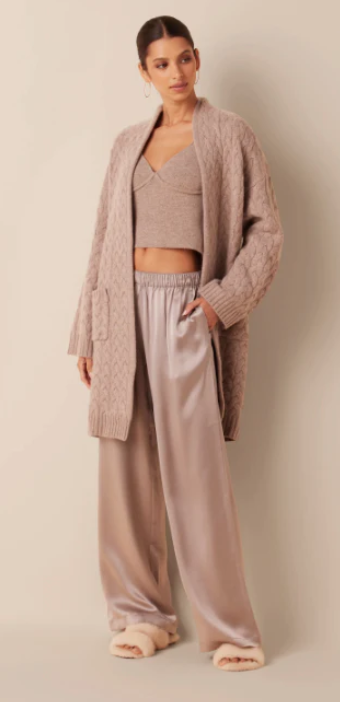 Sablyn Denver Low Rise Silk Rise Pant
The Pre-fall 2023 Collection
With the new pre-fall 23 Collection, Sablyn continues to push boundaries, offering a range of classic silhouettes crafted from soft fabrics. Sablyn's pre-fall 23 Collection is a testament to the label's dedication to timeless elegance and playful sophistication. Sablyn has successfully created a collection that seamlessly transitions from summer to fall. This collection uses delicate fabrics and a beautiful array of colors that inspire its customers to look and feel their best.
The meticulously curated color palette, ranging from playful pops of color to rich earthy tones and warm neutrals, ensures a versatile and captivating wardrobe. With this designer wardrobe, you can effortlessly exude refined allure and undeniable elegance, embracing sensuality. Explore this collection and embrace your style with confidence and grace.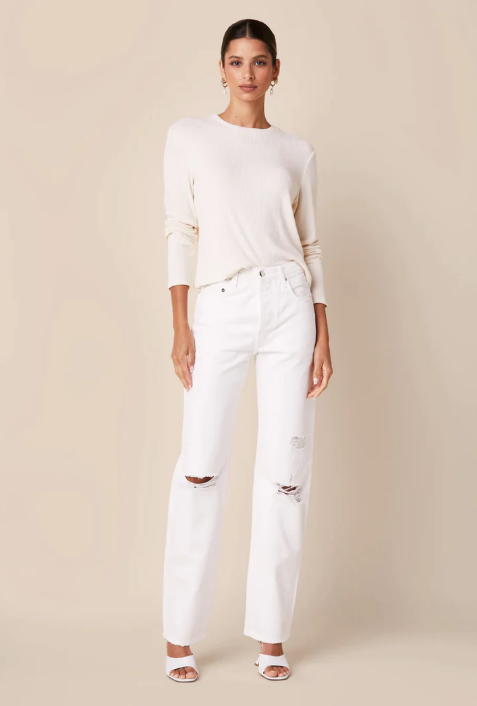 The New Wave of Sablyn
The company strives to make its customers feel sexy and comfortable with each design. With a keen understanding of women's desires and a commitment to using soft fabrics, Sablyn has successfully filled the void between provocative fashion and everyday coziness. From luxurious silk dresses and tops to cozy cashmere sweaters, Sablyn products are designed to empower women and make them feel irresistibly confident.
Shop Sablyn at The Posh Peacock today. While we're sure you'll love this designer as much as us, check out returns policy here.