Innovative Designs with Timeless Appeal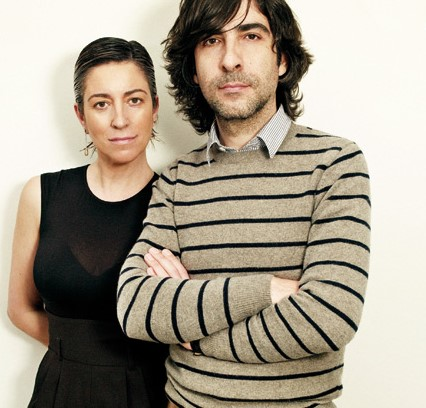 Brother-and-sister duo Mila and Pedro Garcia are third-generation shoemakers.
Say Spain and the shoe obsessed think "shoes!" and those in the know think Pedro Garcia, the epitome of luxury, quality craftsmanship, and undeniable style. Shoe making runs three generations deep, grounded in a reputation for creating wearable works of art that effortlessly elevate any ensemble. Exclusively for the chic, from slippers to stilettos, you'll spot Pedro Garcias gracing the feet of the rich and famous. So, let's lace up, slip on, or buckle up as we delve into the enchanting realm of Pedro Garcia shoes.

Pedro Garcia Venecia sandal. See more shopping results >
A Legacy Rooted in Spain: Pedro Garcia Through the Years
Step into the rich history of Pedro Garcia shoes, a brand that has been making waves since it was established in 1925 when Pedro Garcia Sr. founded the family business. Today, his grandchildren, third-generation Pedro and Mila Garcia, carry forward his vision and commitment to creating exquisite footwear that fuses tradition with innovation.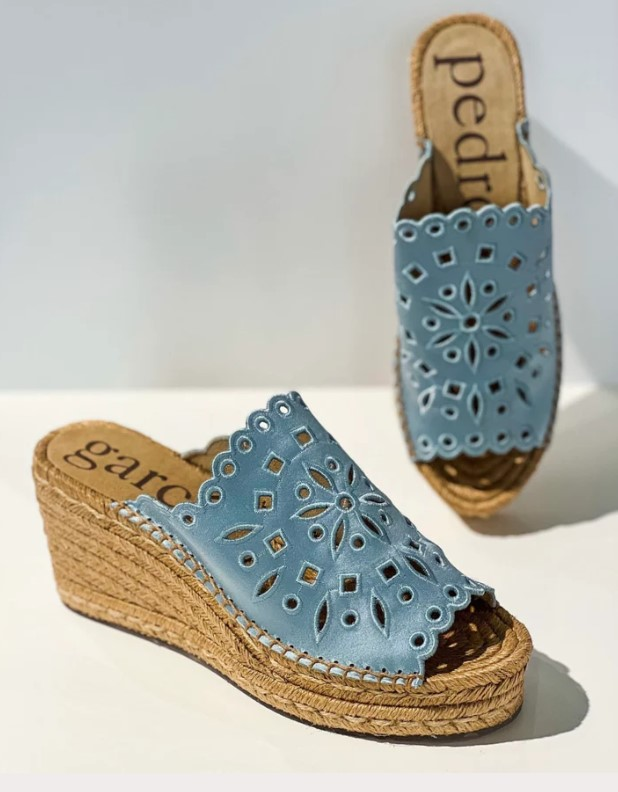 Onix wedge sandal.

Crafted to Perfection: The Artistry Behind Pedro Garcia Shoes
Immerse yourself in the meticulous artistry that goes into creating Pedro Garcia shoes. From the initial design concept to the final finishing touches, Pedro Garcia shoes are a labor of love. Every pair is meticulously crafted by skilled artisans, and every stitch and detail is a testament to their commitment to perfection.
"...our shoes are manufactured exclusively in our home area: Elda, Alicante, a shoemaking city with highly skilled artisans. To be "Made in Spain" implies for us a strong sense of responsibility toward 'our people.' We aim to have the business make a positive impact in our area, and that is why 100% of our production is manufactured in Elda. "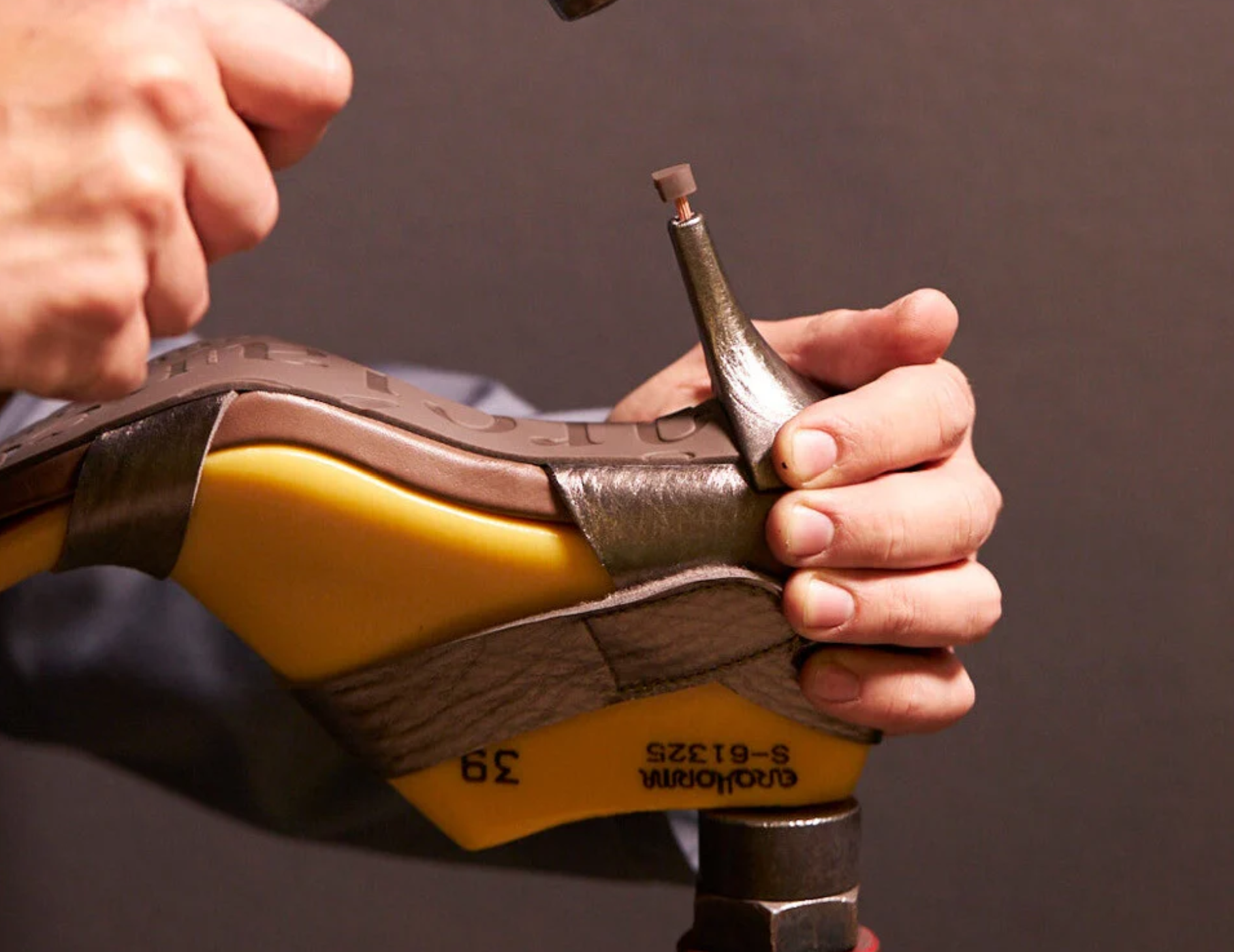 Pedro Garcia believes seductive design can be perfectly combined with comfort.
A Perfect Fit: Comfort as a Top Priority
Pedro Garcia understands that style should never come at the expense of comfort. With its meticulous attention to detail and ergonomic design, Pedro Garcia shoes offer a perfect fit that embrace your feet in comfort. Experience the joy of walking on cloud nine with shoes that prioritize you -- body and sole -- without compromising on style. Pedro Garcia believes that seductive design can be perfectly combined with comfort -- a mixture that defines their footwear. Renown for their use of luxurious materials that embody sophistication and elegance, Pedro Garcia features supple leathers, velvety suedes and exquisite fabrics, each carefully selected to ensure unmatched quality and comfort.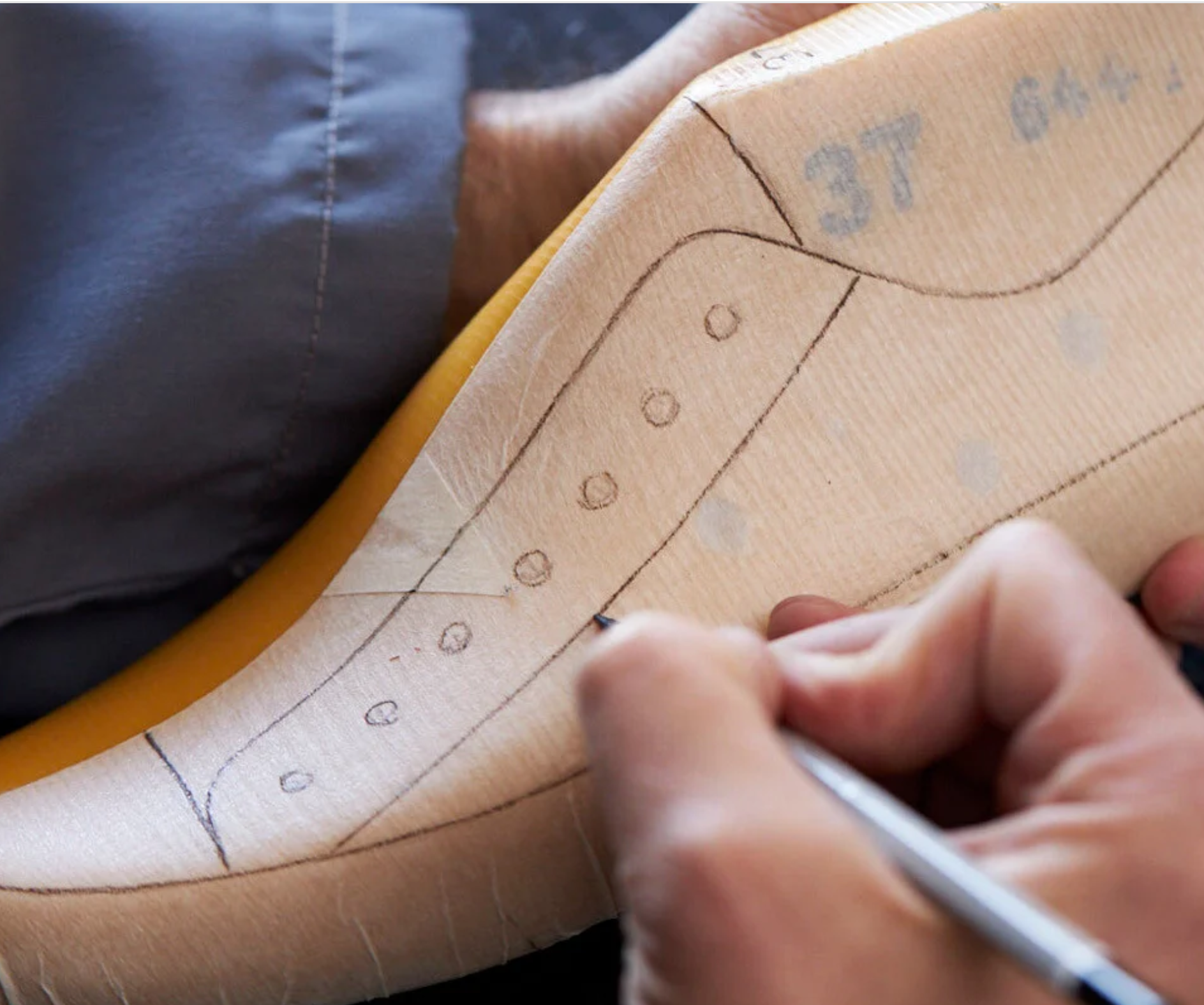 Pedro Garcia Signature Style: attention to detail.
Timeless Sophistication: Pedro Garcia Signature Style
Classic shoes that transcend trends and fleeting fads, Pedro Garcia shoes embody timeless sophistication and are the darlings of high-end boutiques and retailers from Tokyo, to Paris to Los Angeles. Their designs exude an air of effortless elegance, making them a staple in every fashion-forward individual's wardrobe, no matter what filters are used while online shopping. Whether classic pumps, modern sneakers, or versatile flats, Pedro Garcia shoes stand the test of time.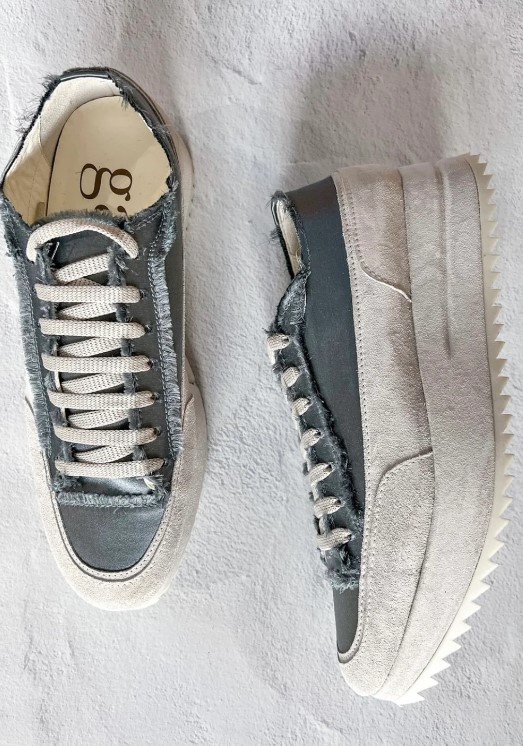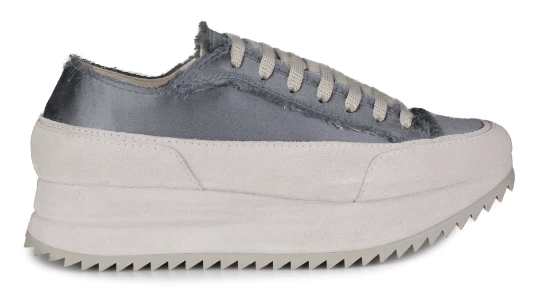 Pedro Garcia Orella Sneaker, perfect for days on the move.
Attention to Detail
Make a statement in Pedro Garcia shoes! Unexpected and intricate details such as Swarovski crystals or artisanal beading add a touch of opulence and elevate the shoes to masterpieces women love to wear. Pedro Garcia redefines casual chic with its collection of rough-edge satin sneakers that bring women's favorite evening-wear fabric out into the sunshine. Sport some flirty flats or a wedged sandal whether running errands or exploring the city for a head-turning look. Pedro Garcia provides the polish to your laid-back ensembles.
Pedro Garcia Venecia Sandal. Buy yours for effortless, summer chic.
When it's time to make a grand entrance, Pedro Garcia's collection of heels and sandals take center stage. From sleek stilettos to block heels, these showstopping designs exude confidence and quality. Whether it's a red carpet event or a night out with friends, Pedro Garcia heels and sandals are the epitome of sophistication. Shop all Pedro Garcia shoes now at The Posh Peacock