Opening photo credit: Wendy Ploger for GuestofaGuest.com
The Boho Style of Alix of Bohemia
The bourgeois bohemian or boho chic style has spread widely and stands resilient against fleeting fashion trends. It captivates fashion enthusiasts with its ability to reinvent itself each season.
Yet it never loses its DNA, from its gypsy origins in Bohemia, to England's literary Bloomsbury Group, to its current iteration, it borrows imprints from nature, tribal and cultural folklore. And its most current "It" designer, Alix of Bohemia has captured its essence of yesterday in today.
Timeless Yet Always Chic
This timeless look, with a touch of retro and a hint of hippie chic from the '70s, appeals to women at all stages of life. Alix Pietrafesa, the creative talent/mind behind Alix of Bohemia, flawlessly captures the essence of this style.
The cut is ample and comfortable, yet sexy, and the blouses or dresses dare to be transparent…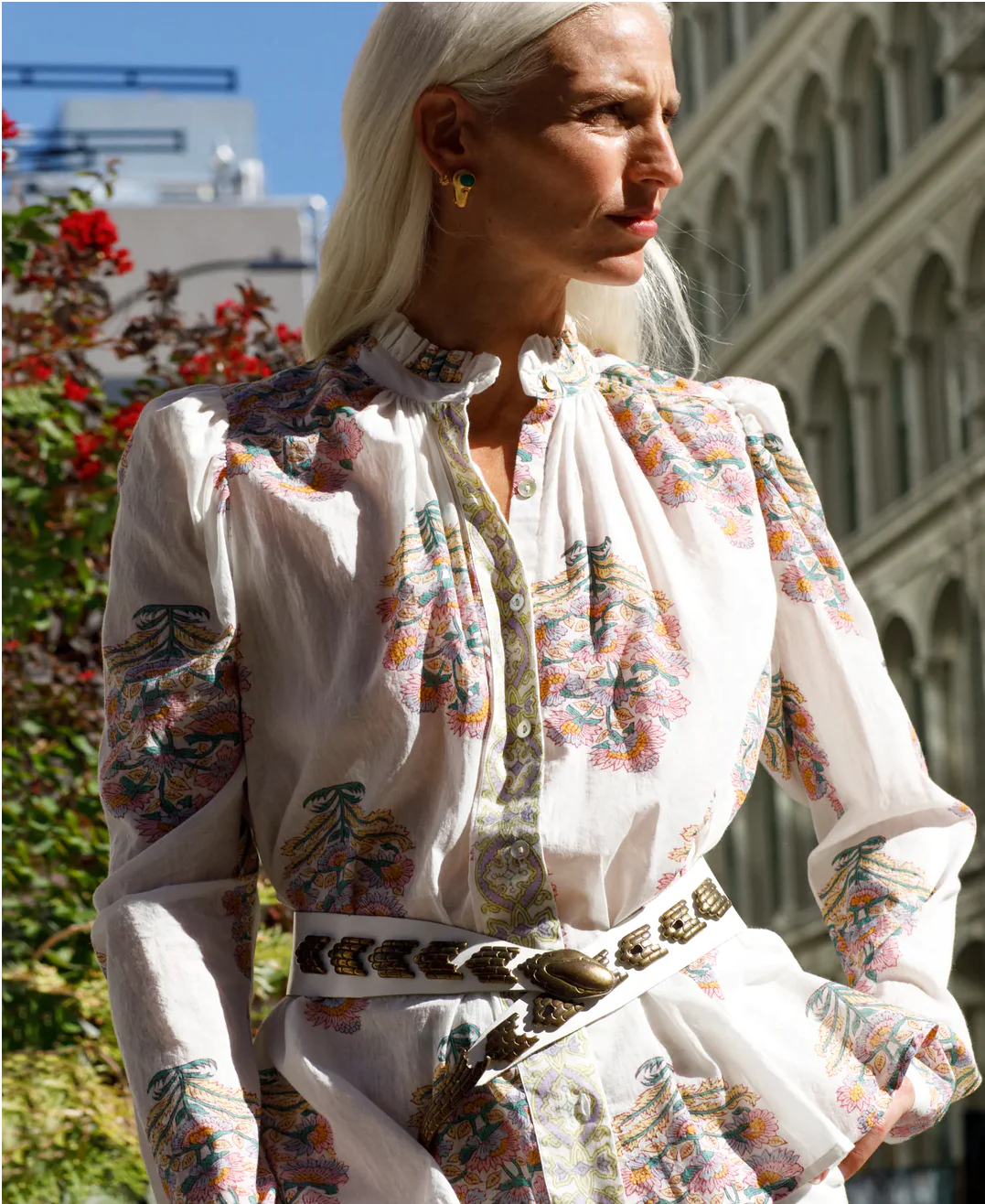 A History Steeped in Artists, British Bloomsbury, Paris Cafes
Alix Pietrafesa's journey into the world of fashion began at a young age within her Italian family's lineage of textile artisans and generations of French artists.
During her studies at a university in Scotland and inspired by carefree lifestyle of the mid-century Bohemians of Paris and the Bloomsbury Group, she picked up a needle and began making clothes by hand until the day she formally established her "maison de couture" in London in 2009.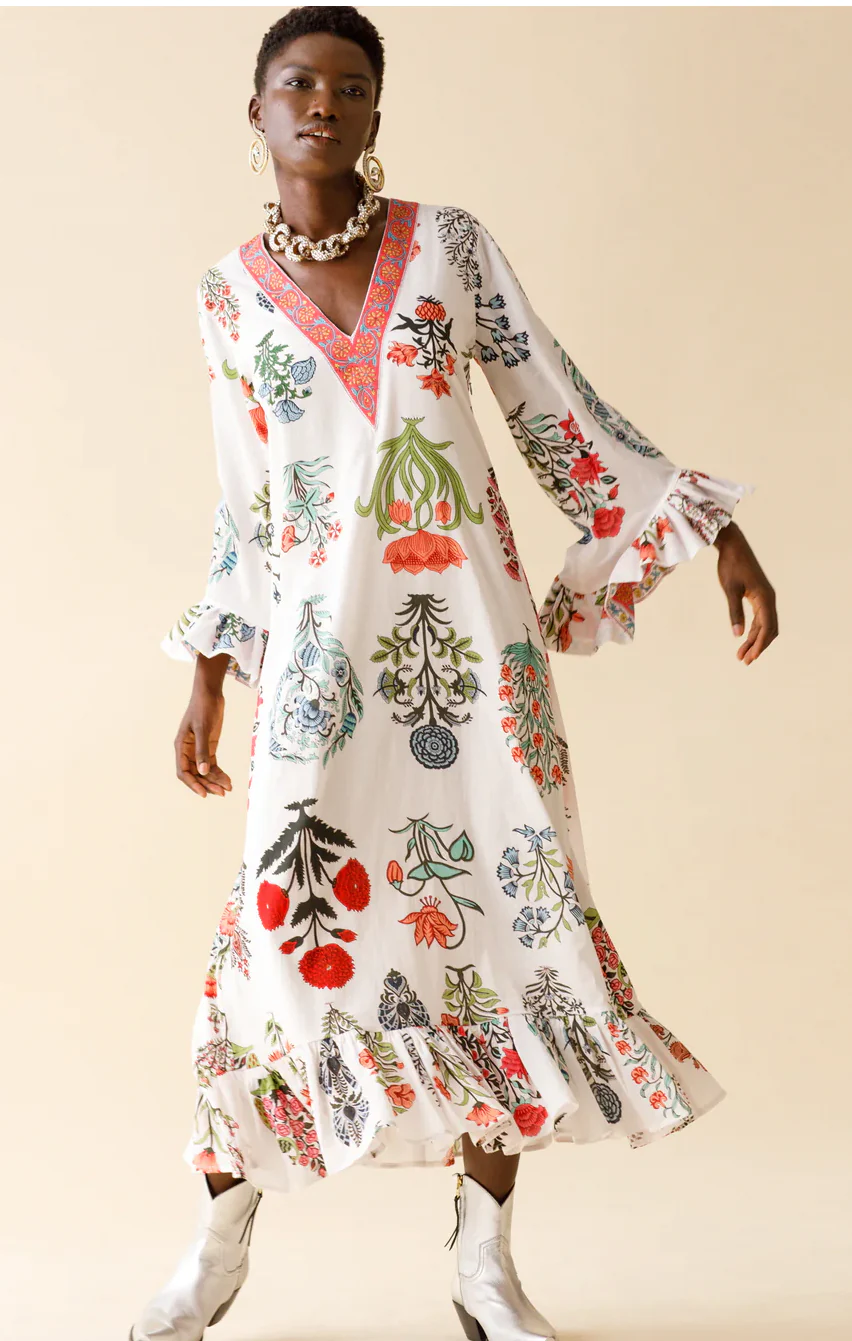 ... to Contemporary Boho Chic
Alix of Bohemia beautifully blends ornamentation, stylized florals and bold geometric patterns. The creations reflect a fusion of femininity, globe-trotter free spirit, chic and harmony with nature.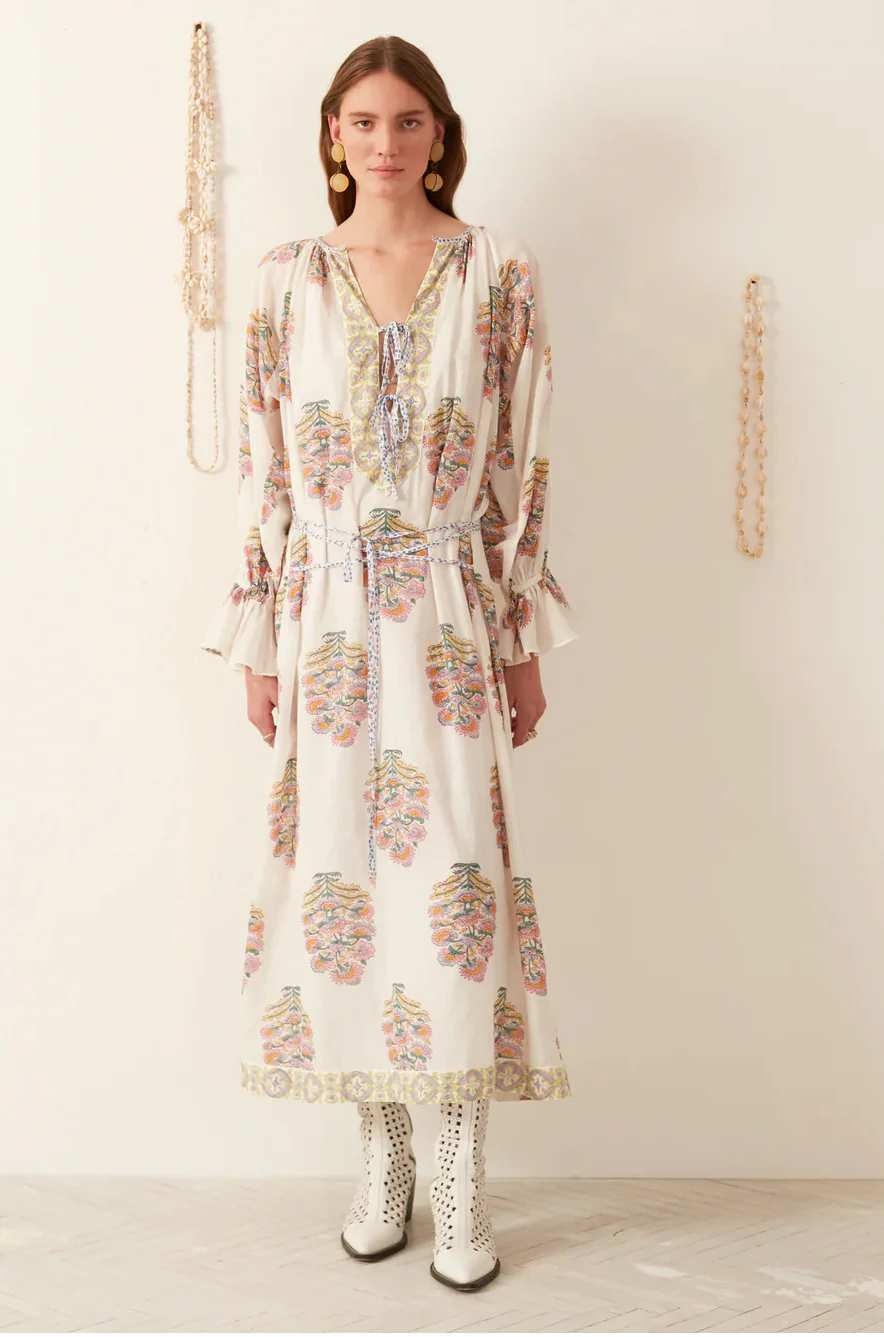 Free-spirited and handcrafting clothing by Alix of Bohemia
Immersed in a rich heritage and inspired by her far-flung travels, Alix's skills in handcrafting clothing blossomed. Now settled in New York, she sews daily in her Atelier with her team, producing limited runs, one-of-a-kind pieces and custom commissions by appointment.
In 2018, Alix of Bohemia began designing and producing collections for the annual seasons. Light and comfortable, Alix of Bohemia pieces and dresses are godsends for those who wish for chic-effortless pieces that make bold statements. SHOP Alix of Bohemia.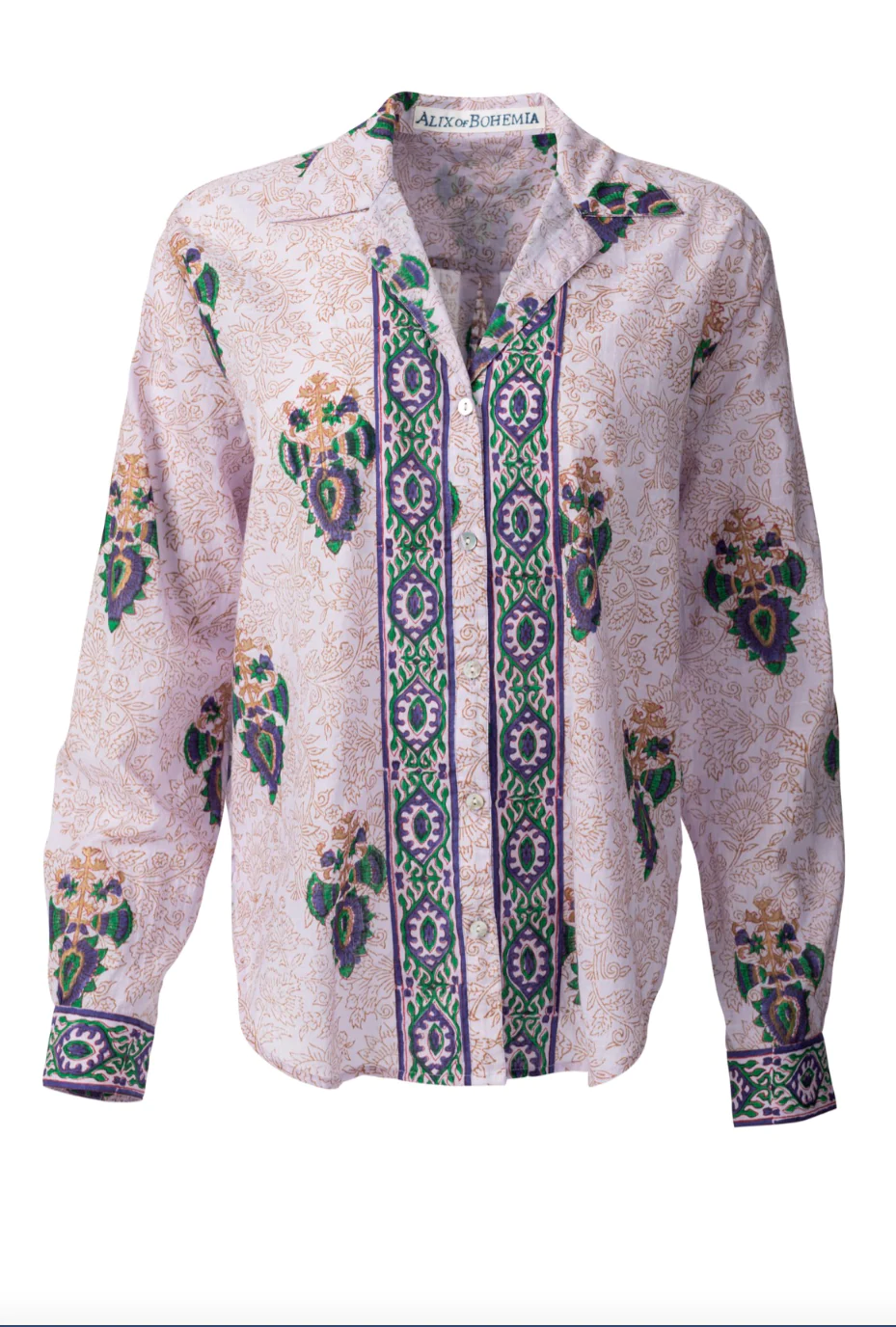 Alix of Bohemia: Delicate inspiration with absolutely perfect lines and colors
Alix of Bohemia is sophisticated, self-confident, nonchalant style that is versatile and comfortable for all occasions.
Alix's creative bohemian aesthetic and phenomenal use of color are why we are madly in love with her collection. Styles and items are produced in small batches, all by hand, with attention to all the beautiful details. The lightweight cotton hand-printed shirts are easy to wear with a matching trouser or simply with jeans for a casual look.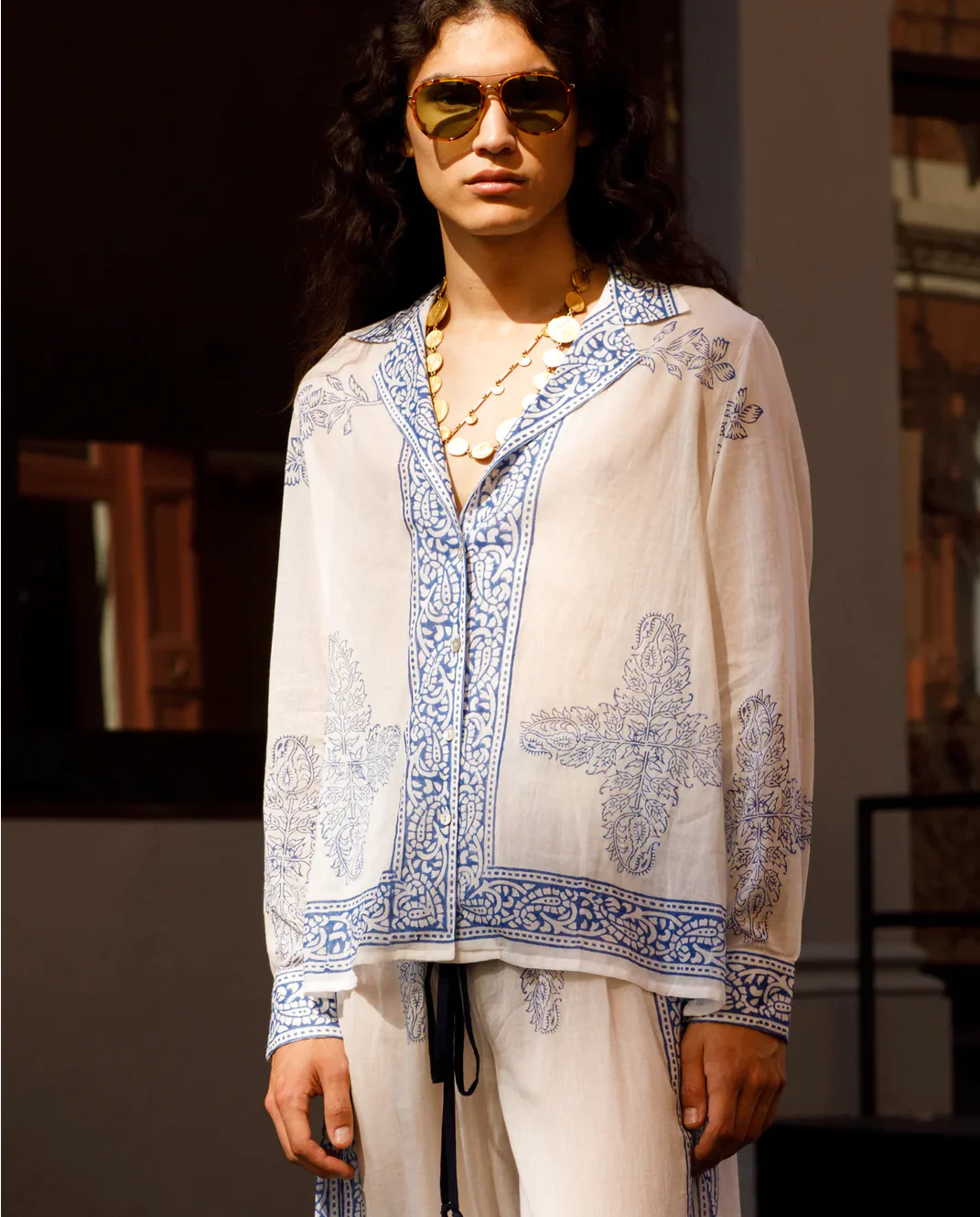 Bohemian Dress: An Essential in 3 Variations
Light and colourful, the bohemian dress remains one of the basics of the spring/summer 2023 season. Martha Honeysuckle Dress, the Zelda Pool Paisley Dress or the Zelda Flower Show Dress are the three timeless pieces women adore for fabulous design and color.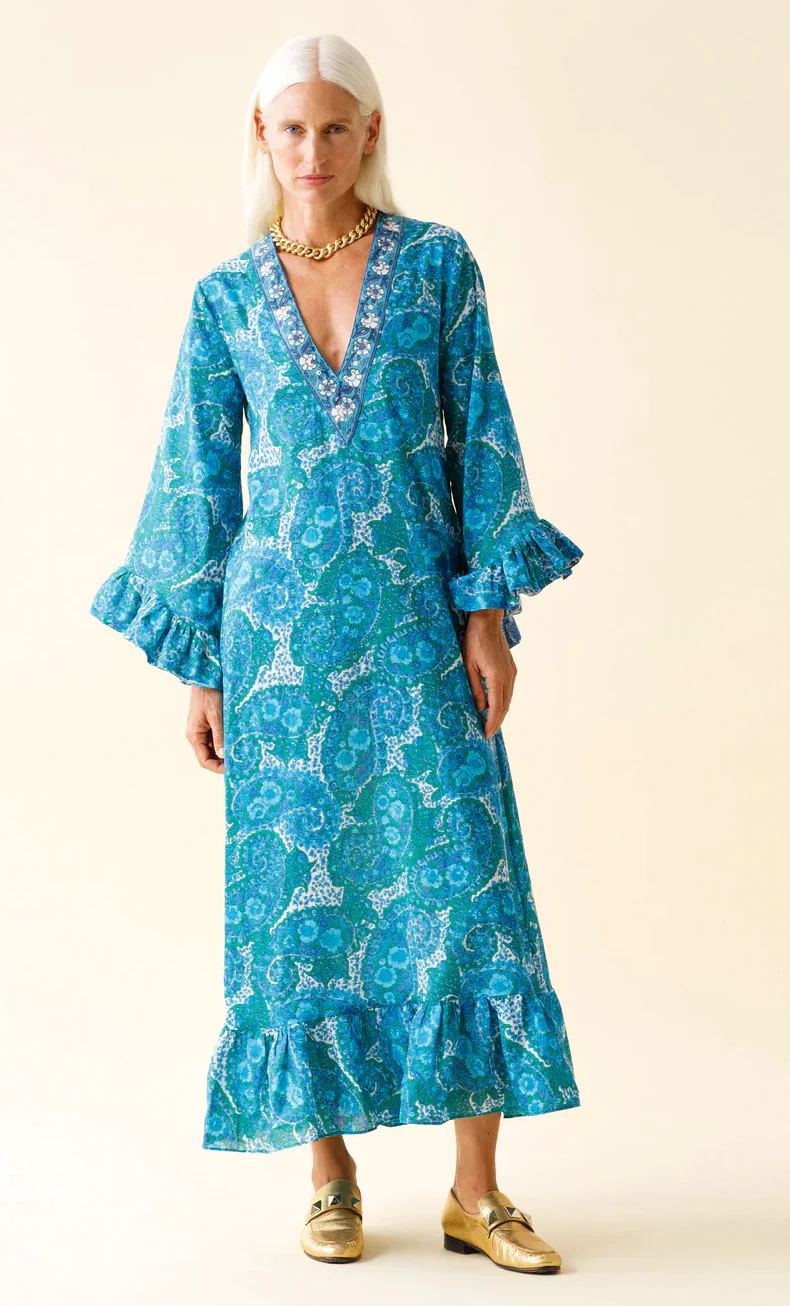 For more information on available Alix of Bohemia items, sizes and accessories, or if you need help, please visit The Posh Peacock storefront in Basalt, or shop online on our website.
Follow us on Instagram, Facebook, or sign up for our email list to get the most up-to-date information on newly added items in-store and online.
Create an account to save your favorite Alix of Bohemia designs in your cart and get updates about sale items and special promotions. Free domestic ground shipping on orders over $250. SHOP Alix of Bohemia and learn more.
-
Search more brands at Posh Peacock by category.
From dresses, pants, jackets, bag and accessories, we have everything you need for effortless, chic styles.